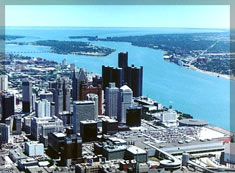 Michigan Film Production is a film production services company comprised of Producers, line producers and production managers dedicated to help and guide you to Produce your film, television and new media project as a Michigan film. We find crew, locations, provide resources, and equipment for studios, filmmakers and production companies looking to film Michigan & to film Detroit.
Michigan film incentives have created the most lucrative film production tax incentives program and infrastructure development in the United States and the World. Rather than a sellable film tax credit Michigan offers a cash rebate. We deliver Michigan film production services and provide the foremost wealth of knowledge on Michigan film production activity, opportunities, talent, studios, stages, locations and location managers and full crew information to enable you to expedite your film work to Michigan.
With 25 years experience Producing feature film and television we are your ultimate Michigan film source for Michigan production services, Producers resource, consulting, incentives knowledge, producers guide, Michigan crew directory and your Michigan movie advisor. Film Michigan to receive the incredible 40-42% film tax rebate and contact us for incentives, funding sources, cash flow funding, legal, audit, accountancy, labor negotiation, travel, accommodations, vehicles, equipment, camera, grip and electric, trucks, education, jobs, Michigan film news, Detroit stages and studios, Detroit film production – you name it – we are your one stop source to film Michigan. Contact us, we look forward to hearing from you and what expertise we can provide for you.
Tags: allen park, film michigan, jimmy lifton, Michigan film, Michigan film production, unity studios