In the motion picture industry film finance and film tax incentives require a film budget which is custom created by a veteran line producer.  Investors likewise insist on having a detailed, accurate and reliable film budget created for their film financing endeavors.   Reliable film budgets are also fundamental for bank loans, equity, gap financing and for foreign sales agents to review a project.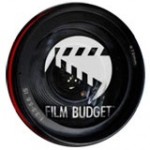 A movie budget is naturally needed also for a Completion Bond company to take on a film production for consideration and bonding, which is a necessary step for film finance as well.  By having accurate and proven numbers these companies and individuals may realistically evaluate your movie production proposal.  Whether you are in the market for an indie film budget and schedule or a major studio movie budget, FilmBudget.com has many years of experience at both.
Without numbers to back up your pitch everyone in the room is guessing at what the film budgets may be rather than having a solid knowledge.   Additionally, without film budgets in hand, those requesting funding certainly appear unprepared and lacking the knowledge and experience to surround themselves with a professional producer whom can create the movie budget and speak to its authenticity.
You may only get one shot at your investors.   Make sure it's the best presentation of a film finance plan, film budget and schedule that it can be.  Contact Filmbudget.com for film tax incentives, credits, co-productions and detailed film budgets by a seasoned professional with decades of experience on set and in the trenches!
We are Global!
Worldwide – Los Angeles – London – Australia


Paris – New York –

Toronto – Vancouver – Berlin
Michigan – Louisiana – New Mexico – Puerto Rico


Massachusetts – Georgia – North Carolina
Tags: film finance plan, film tax incentives, independent film budget, indie film budget and schedule, line producer, movie budgets, studio film budget