Cannes Film Festival and Film Budgets
Cannes Film Festival approaches and the current update is that more than ever sales agents are asking for lower film budgets to match the expectations of the market. Europe remains wrestling with financial troubles and the film business is certainly affected. Expectations are for lower foreign sales and therefore your business plan and movie budget must be adjusted to reflect that reality.
Film Budget
The film budget is the core element of a sound business plan for film financiers, investors, banks, and foreign sales agents. Is yours ready for the Cannes film festival and market. Is it reliable and current?  These are key considerations when preparing your film and television project. Filmbudget.com is the international leader in worldwide film and television budgets and schedules. Quality movie budgets and schedules matter.
Line Producer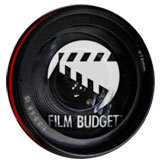 A Line Producer creates the film budget based on years of experience in the field. Those engaged in film finance and movie investing demand quality, accurate budgets by a seasoned veteran – so should you. Get a quality movie budget from a veteran producer with 25 years experience.
Contact: Film Budget
Join the Official Film Budget Facebook page
Tags: film budget, film tax incentives, line producer, movie budget, movie budgets