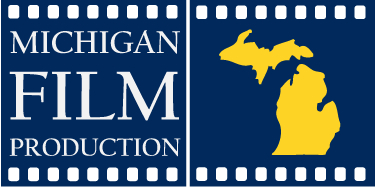 Carrie Jones, the Michigan Film Office Director, has just released the Michigan Film Office 2010 Annual Report.   The report is required by regulation and details the Michigan film tax incentive activity for the year.   Facts and figures shed light on the films and amounts spent and the film incentive approved for the growing Michigan film and entertainment industry.
The key fact for 2010:   $293 Million was spent by productions shooting in Michigan.  $115 Million in Michigan film incentives were given as a rebate on the expenditures.   A net inward spend of $178 Million.
Let us repeat this math as so many fail to grasp its simplicity:    $293 Million inward spend – $115 Million rebate on the spend = $178 Million in net inward production spending.
These are the hard facts the opponents and the destroyer of a growing and flourishing creative industry do not want you to know.   Likewise they don't wish you to focus on the Ernst and Young Economic and Fiscal Impacts Report of the Michigan Film Credit (below) that for every $1 (one dollar) spent on the film incentives an additional $6 (six dollars) was created in economic activity.
The Michigan film tax incentive programs support film budgets of all levels from $50,000 to over $100 Million Major Studio blockbusters which employ thousands of hard working film crew.   The incentive (actually a rebate) provides incentive for inward investment for movie production, television programming, games creation, visual effects companies (VFX) and music recording.   It has launched companies in Michigan dedicated to employe, teach and grow our film crew base and technical assets, including the Raleigh Michigan Studios in Pontiac which is resurrecting an old truck plant and creating jobs.
Contact your representative and tell them to save the film incentive program.
Film finance and film tax incentives require an accurate and proven film budget from a veteran film producer.  Filmbudget.com is the international leader in worldwide film budget and schedule services and global film tax credits.  Contact Filmbudget.com to move your production from script to screen.
Follow Michigan Film Production on Facebook.
Read the Ernst & Young Economic and Fiscal Impact of the Michigan Film Tax Credit: