Michigan Film Production Incentives
Michigan Film Tax Incentives – Updated February 20, 2013
The legislature negotiated an increase of $25 million to the 2013 cap imposted by Governor Snyder.
The current allotment for 2013 is currently $50 million, plus $8 million remaining from 2012.
Governor Snyder stated February 17,2013 his intention to cap 2014 at $25 million.
*Check with the Michigan Film Office for details @ michiganfilmoffice.org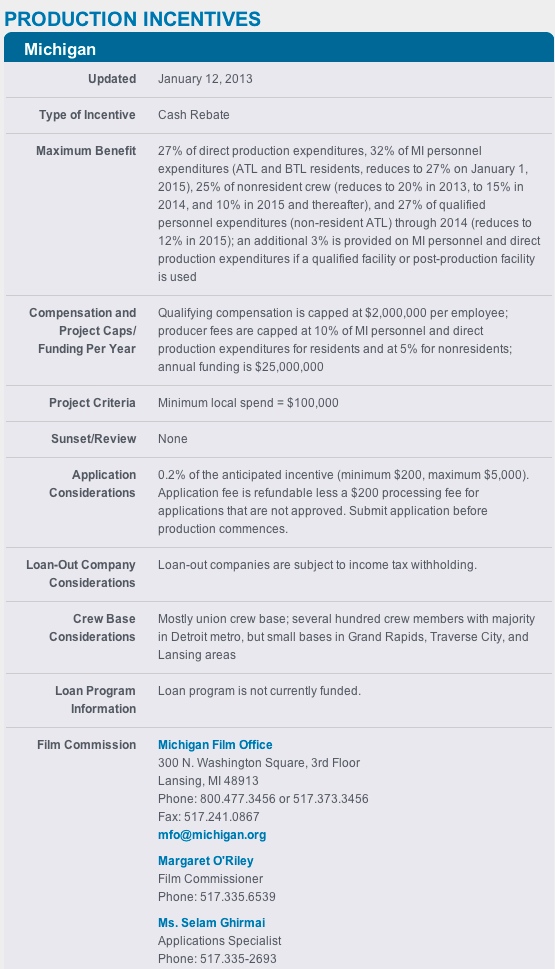 © Entertainment Partners
* Information Disclaimer: This is a summary of current proposals. Verify info with the Michigan Film Office.